Comfort
Coat hanger, Style & Travel Equipment With direct adapter (code 866)
black, plastic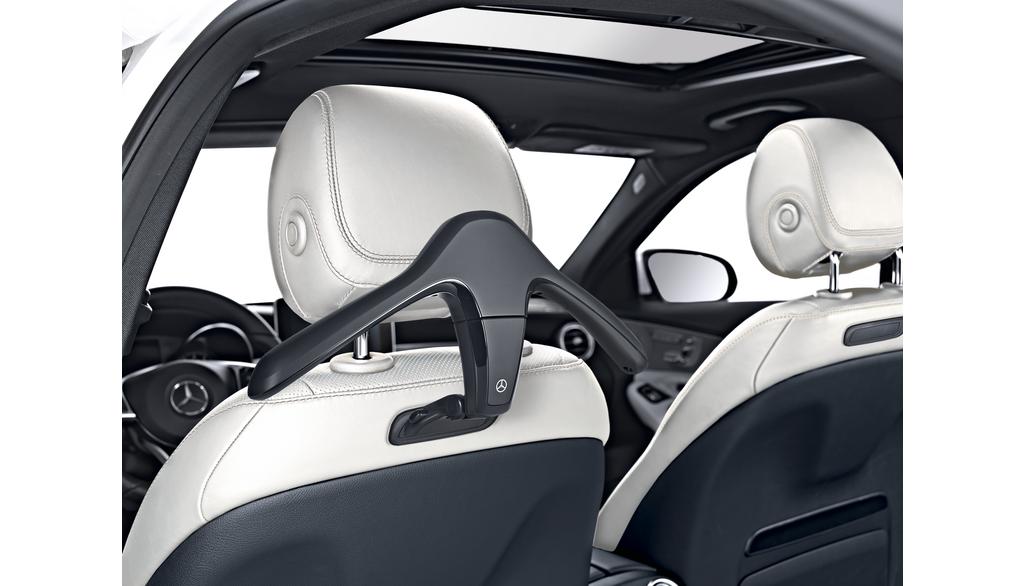 The coat hanger – for crease-free clothes when you're on the move.
It's easy to arrive looking smart: the sturdy coat hanger allows you to hang up items of clothing on board. Rounded ends protect the fabric. Direct adapter makes it easy to secure hanger in place on the back of the front seats and to remove it again.
Please note: for safety reasons, the coat hanger must be removed if a passenger is travelling in the rear of the vehicle.
A

B

C

CLA

CLS

E

EQA

EQC

EQS

G

GLA

GLB

GLC

GLE

GLS

S

SL

V