Safety
Charger with trickle charge function, 5 A, for lead-acid and lithium batteries, South Korea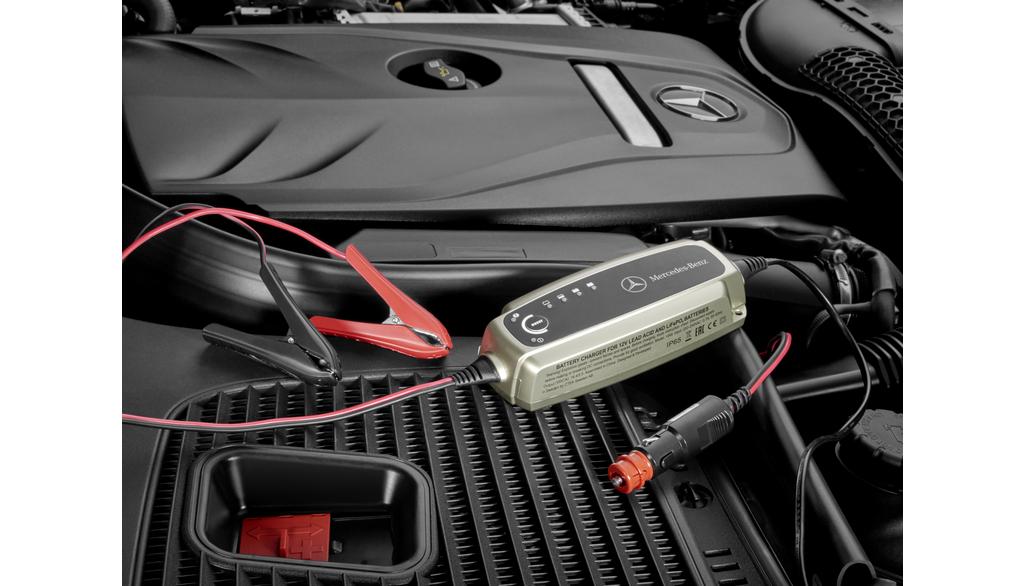 New energy: this compact, cutting-edge charger is specially tailored to Mercedes-Benz requirements. It "revives", recharges, checks and maintains the charge.
Precise:
- Charges with the correct voltage and correct charging current.
- User-friendly: Fully automatic, 4-stage charging.
- Pulsed trickle charge function.
- Ensures longest possible battery life.
- Capable of charging totally flat batteries.
Reassuring: no damage to electronics connected to battery. The system is protected against sparks, short-circuit and reverse voltage, water jets and dust particles (IP65).
For 12 V lead-acid batteries and 12 V lithium batteries up to max. 120 Ah. Simple to use. Ideal for seasonal or showroom vehicles. Ready to go again in no time: design and functions characteristically Mercedes-Benz.
A

B

C

CLA

CLS

E

EQA

EQC

EQS

G

GLA

GLB

GLC

GLE

GLS

S

SL

V