Safety
Fluorescent jacket
orange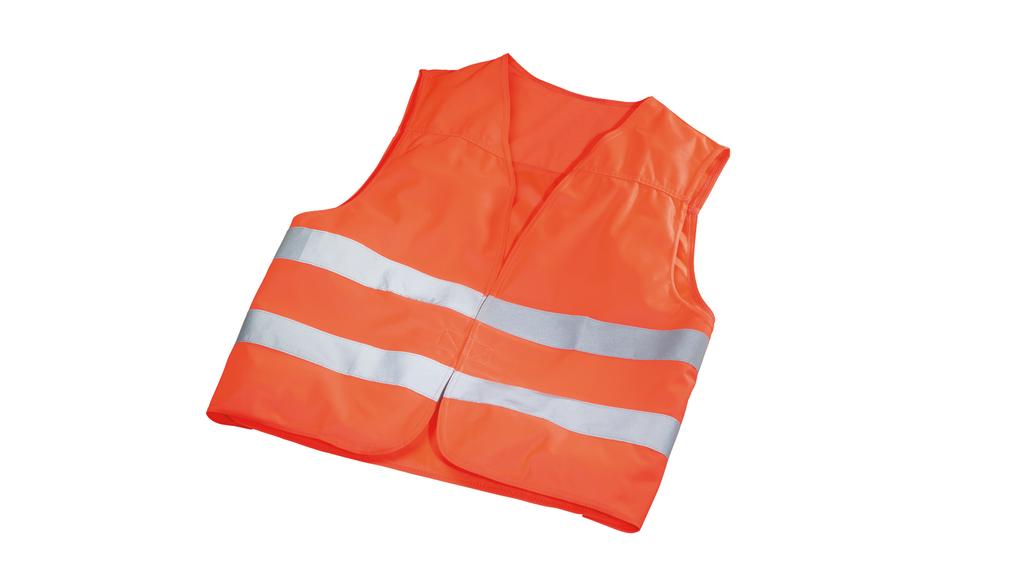 Dark roads, wet road surfaces: without a fluorescent jacket, a breakdown can be a hazardous business. Carrying fluorescent jackets in your car is strongly recommended. They must be carried in commercially used vehicles, and if you usually have a passenger or co-driver with you, there must be two jackets on board. This regulation also applies to hire vehicles. The risks when carrying out work at the side of the road are high, whether your vehicle is used commercially or privately. Stay safe: the fluorescent jackets are EN 471-approved, washable and a conspicuous colour with two fluorescent reflective stripes. Whether you are changing a tyre, filling up with petrol or setting up a warning triangle, the fluorescent jackets ensure you are visible from a distance, even in the dark.
Always quickly accessible and ready for use
Mandatory in certain European countries, e.g. Austria, Italy
Signal effect affords high level of personal protection in emergency situations, enhancing safety.
Folds to a compact size and can be securely stowed away in the (packaging) pouch supplied.
A

B

C

CLA

CLS

E

EQA

EQC

G

GLA

GLB

GLC

GLE

GLS

S

SL

V