Wheels
Rim locks, M14 x 1.5 x 27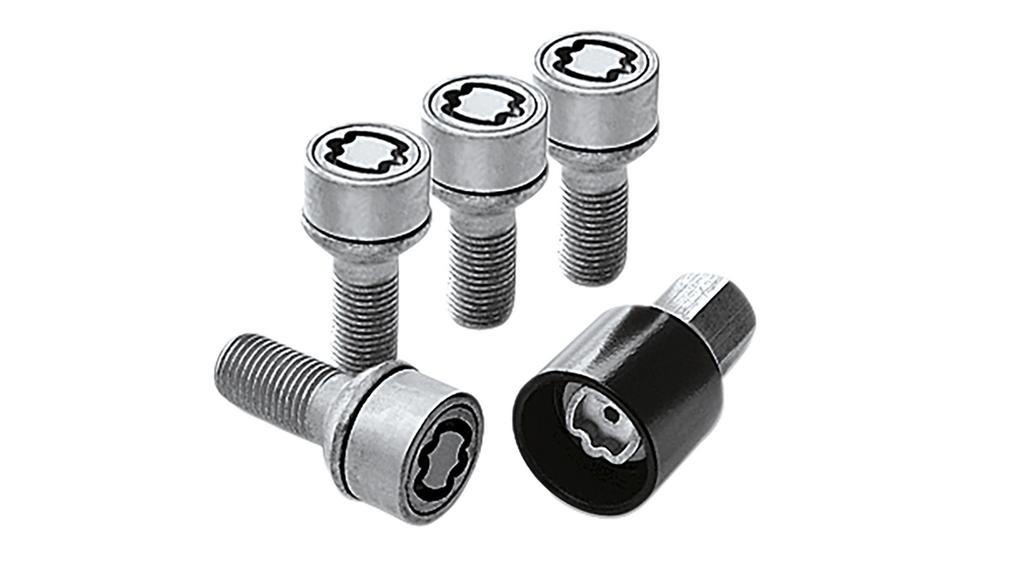 Rim lock set. Don't give thieves a chance: a set of Mercedes-Benz rim locks offers the best possible way to protect your genuine Mercedes-Benz wheels from theft. Take steps to prevent theft by investing in the relevant set – consisting of four rim locks and one key. Supplied in a handy box.
Made for extra security – for your Mercedes-Benz.
Made to be desired – your Mercedes-Benz.
A

B

C

CLA

CLS

E

EQA

EQC

EQS

G

GLA

GLB

GLC

GLE

GLS

S

SL

V